Dr. Mohit Kumar Khandelwal
Director, SushrutaDentalaya Pvt. Ltd.
BDS, Manipal College of Dental Sciences.

MDS Conservative dentistry and Endoodntics.

Diploma trainee in Dental Implantology, BADI,

Consultant Endodontist and Oral Implantologist.

Ex-Junior research fellow, Indian Council Of Medical Research, Ref no. 2011-01326,

Primary inventor designer and owner of dental hand piece device,patent title :"a finger mountable dental hand piece device," US patent no: US 9,730,767 B2,

Winner of IADR Unilever Hatton Divisional award, 2016.
Additionally, Dr. MohitKhandelwal has conducted numerous researches, surveys and has published a number of scientific article in national and international journals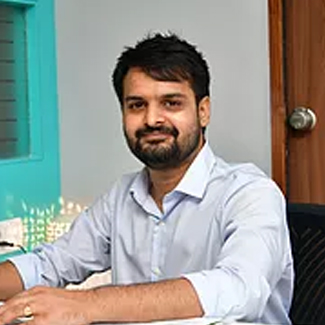 Search us on Google for:
Orthodontist in Ranchi, Dentist in Ranchi, Best dentist in Ranchi, Dental clinic in Ranchi, Best dental clinic in Ranchi, Dentist in Gumla, Dental Implants in Ranchi, Dental hospital in Ranchi